photo by Silencetheshadows.
This easy 1.5-mile loop under the shade of redwoods along Pescadero Creek has interpretive signs that offer information about the surroundings making it a great option for curious minds and families with small children. The trail begins near the Visitors Center and typically takes less than an hour. The footbridge crossing the creek is removed during the winter due to larger water flows.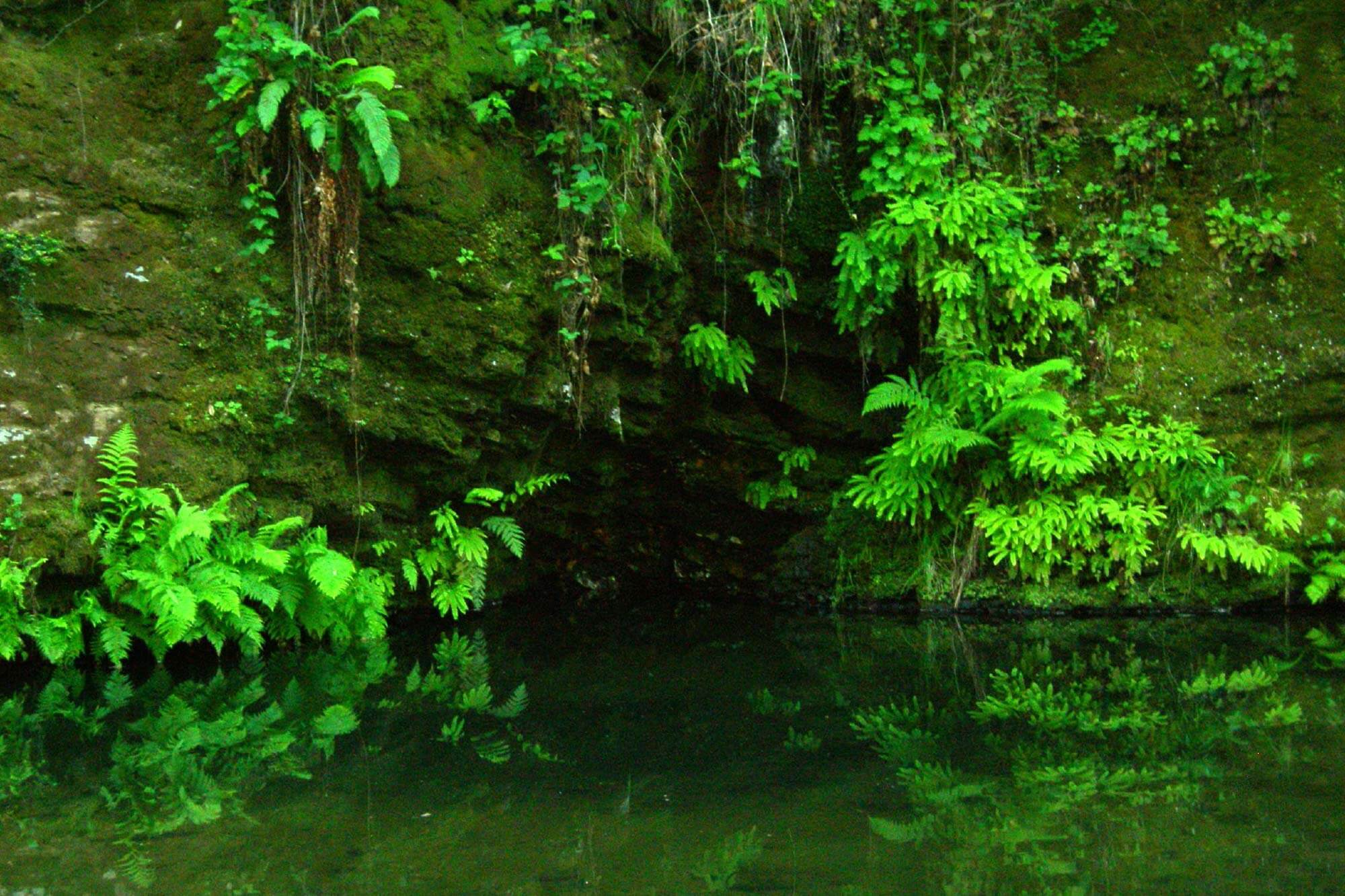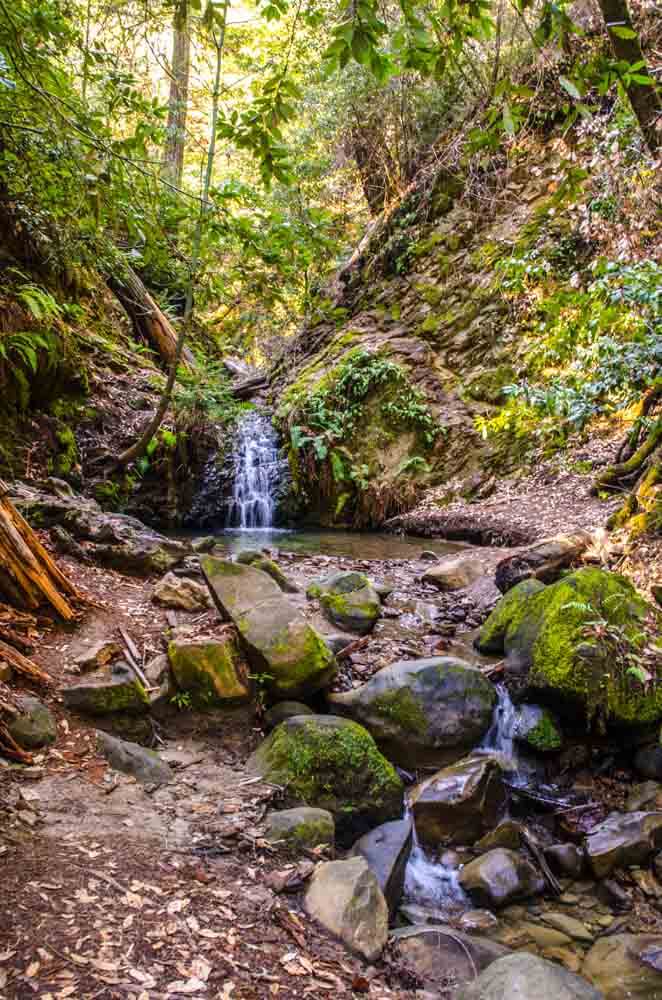 An easy hike 1.6-mile out and back on Iverson Trail, which connects to Sequoia Nature Trail, climbs to Tip Toe Falls, a 6-foot waterfall fed by Fall Creek which Sempervirens Fund is working to protect. Described by many hikers as magical, the fall tumbles over a mossy cliff into a circular pool. The roundtrip hike typically takes about two hours.
Park Activities
Hiking Trails
Picknicking
Swimming
Camping
Nature & Wildlife Viewing
Geocaching
Park Amenities
Restrooms
Drinking Water Available
Picnic Areas
Interpretive Exhibits
Visitor Center
Volunteer
Throughout the year, Sempervirens Fund holds a variety of volunteer events, including invasive species removal, trail clean ups, and more! Check out our Volunteer Page for more information.