Connecting and Protecting Castle Rock State Park
Along Highway 9 near Waterman Gap, Castle Rock Hollow was one of the last remaining unprotected inholdings of Castle Rock State Park. Catle Rock Hollow shares borders with both Castle Rock State Park and Castle Rock West, which you helped protect—connecting it to nearly 6,000 acres of protected lands and drastically leveraging the potential of its seemingly-humble 51-acres.
Castle Rock Hollow's protected remnant old-growth redwoods and dominant second growth redwoods not only better support Castle Rock State Park's forests, wildlife habitats and corridors today, they also add to the park's future. In addition to the second-growth redwoods among tall redwood stumps bearing the mark of sprinboard logging techniques in the early 1900's, its forests offer mature hardwood trees like madrones, tan oaks, Douglas firs, and native oaks as well as a large meadow.
Wildlife Habitats and Corridors
Castle Rock Hollow's mixed age forest, created by small timber harvests over the decade, and the meadow and forest habitats support many species of native wildlife including common species like the Western fence lizard seen here and rare and threatened species like the San Francisco Dusky-footed woodrat, pileated woodpecker, and Santa Cruz black salamander. And an intermittent stream plays a crucial role for endangered Coho salmon and central coast steelhead.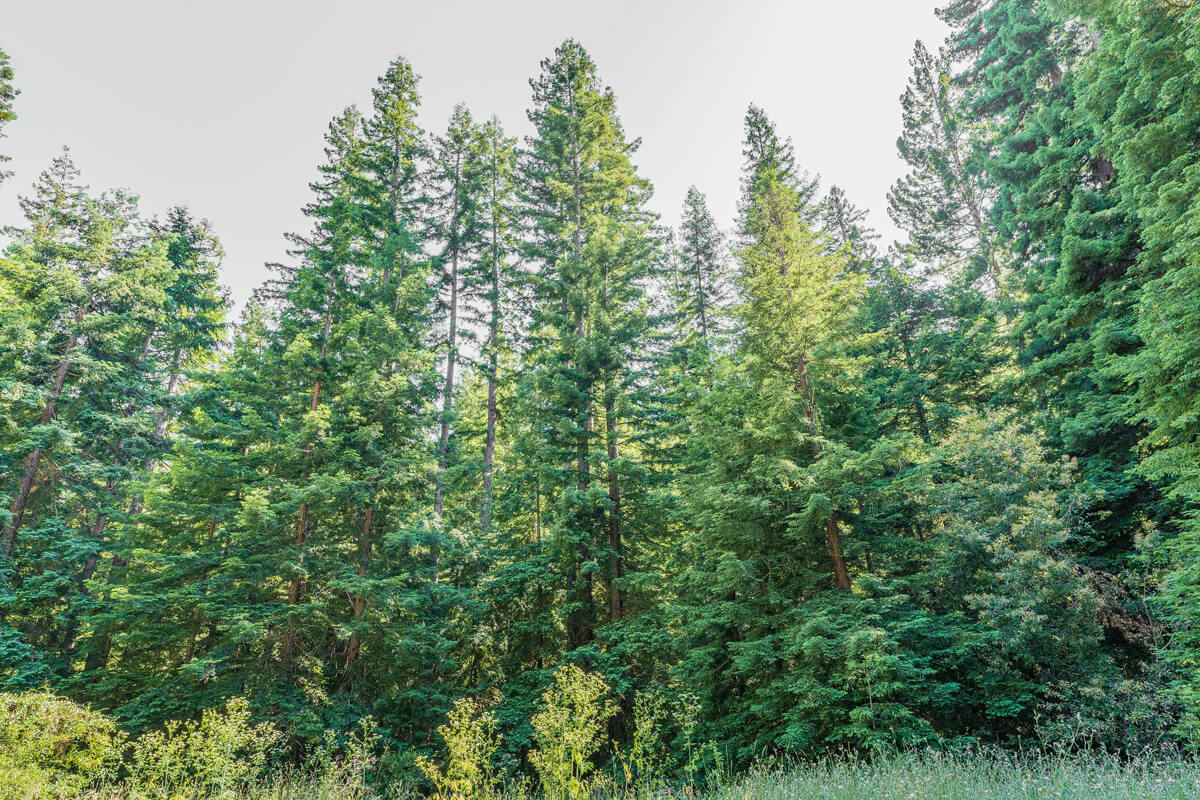 Castle Rock Hollow lies in the 7,371-acre Castle Rock Falls watershed and includes the property's intermittent stream which creates riparian areas with cooler microclimates which can offer refuge to wildlife and redwoods alike to help them survive the increasing threats of our changing climate. The creek also flows into the largest, and perhaps the most crucial, water source in the Santa Cruz mountains—the San Lorenzo River. The San Lorenzo River not only flows downstream from Castle Rock Hollow to the town of Boulder Creek, its also a designated critical habitat for the endangered Coho salmon and central coast steelhead trout.
Growing a Park and a Legacy