Castle Rock Returns from the Brink
Sempervirens Fund helped establish Castle Rock State Park in 1968, realizing the vision of Dr. Russell Varian, a pioneer of x-ray and radar technology. Over the decades, we have expanded the park, purchasing 36 properties and protecting more than 4,000 acres.
In recent years, and in response to fears that Castle Rock State Park might close, Sempervirens Fund stepped in, guiding Castle Rock into a new era, planning and funding top-notch facilities and a sustainable funding model.
The new Robert C. Kirkwood entrance offers safe parking lots, electronic pay stations, a 60-seat amphitheater, trail connections, new restrooms, bicycle racks, native plant garden, and a picnic area. The Native Plants Garden, tended by the Muwekma Ohlone and Amah Mutsun Tribal Bands, shares the importance of local plants and their uses by the Indigenous Peoples who lived on the land for centuries.
Our success partnering with California State Parks, local residents, tribes, rock climbers, and other park visitors demonstrates that a local nonprofit organization can bring people, ideas and funding together to re-invigorate an endangered state park and keep it open for the next generations.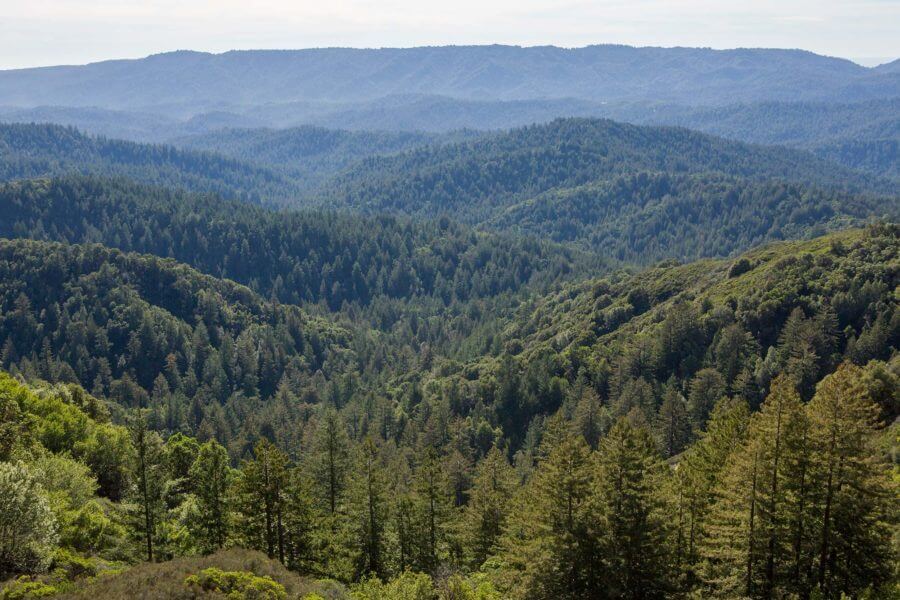 Continuing Conservation for Castle Rock
Since first helping to establish Castle Rock State Park in 1968, Sempervirens Fund supporters have protected many surrounding lands to help expand the park by more than 4,000 acres for people and wildlife to enjoy for generations to come. Larger connected areas of protected lands provide greater recreational opportunities as well as provide healthier habitats ensuring wildlife have what they need to survive and thrive. Here are some of the most recent lands that Sempervirens Fund supporters have protected forever:
Panorama Ridge is 40-acres of spectacular ridge-top views of Monterey Bay, Big Basin Redwoods State Park, and the Pacific Ocean. Sempervirens Fund and the owner protected the land in 2005 with a special life-estate agreement to allow the owner to continue living in his home on a 5-acre portion of the property that is off limits to park visitors while sharing its beauty with the public. Thanks to this partnership, people and wildlife will continue to enjoy this breathtaking place in Castle Rock State Park.